Venture Laser provides quality laser cutting and engraving services for artists, architects, craftsmen, and designers. We handle all types of projects, from prototyping to production work with efficiency and precision. Applications include product design and manufacturing, model making, bookmaking, printmaking, sculpture, woodworking, signage, lettering, logos, fashion, jewelry, cards, invitations, and much more.

4732 Stenton Ave, Philadelphia, PA 19144
215-284-3477
info@venturelaser.com
Capabilities Of Our Shop
Venture Laser keeps a selection of materials in stock which can be found in our inventory. We can also source materials for you, or work with materials you provide via shipping, including directly from the supplier, or by drop off. We do not cut or engrave Polycarbonate, Vinyl, PVC, or any material containing chlorine, or any metals (except for engraving anodized aluminum).
Tolerances
17" × 29" × 7.5"
Work Envelope
1/4" — 3/8"
Max Material Thickness
Supported Materials
| | | | |
| --- | --- | --- | --- |
| Acrylic | | | |
| Anodized aluminum | | | |
| Films & Foils | | | |
| Foam | | | |
| Glass | | | |
| Wood | | | |
| Leather | | | |
| Linoleum | | | |
| MDF | | | |
| Paper | | | |
| Plastics | | | |
| Plywood | | | |
| Rubber | | | |
| Stone | | | |
| Textiles | | | |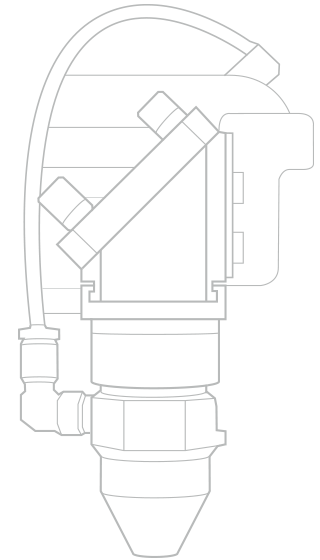 Guidelines for Digital Files
The following guidelines are for customers who plan to provide their own artwork files and are familiar with Adobe Illustrator, CorelDraw, or AutoCAD.
Lines and images that are to be vector cut, vector engraved, and/or raster engraved within a single project, should all be contained within a single file, and separated by layers named accordingly.
All text should be converted to outlines or curves, and ungrouped.
The page layout can be no greater than 17" × 28.7".
We are able to achieve specified depths to a limited degree of accuracy with both vector and raster engraving, however, we do not recommend engraving for applications which require very precise depths.
The conical shape of the laser beam results in a slight taper of 2-3 degrees along the cut edge. This taper becomes more apparent with thicker material.
Acceptable file formats include .ai, .eps, .cdr, .dxf, and .dwg
A 1" square must be included and labeled as a size reference for your file.
All redundant lines must be deleted, or the laser will cut or mark the same area multiple times, resulting in poor quality output.
At least 0.05" of space should be left between parts.
If you require very precise sizing, adjust your drawing for the kerf, or thickness of the laser beam, which takes off approximately 0.003"-0.004" of material from either side of the cut line.
Acceptable file formats include: .bmp, .jpg, .gif, .png, .pdf, .tiff, and .psd.
Standard raster engraving is done using black and white bitmap files. The black parts of the image are engraved to a uniform depth, and white is untouched. We recommend standard engraving for most cases.
Relief engraving can be achieved using 8-bit grayscale images. The engraving depth at each point in the image correlates to the shade of gray, with white being zero depth and black the deepest depth.
A resolution of at least 300 dpi is recommended.
We're Here to Help
If you would like us to prepare your files for you, simply request a quote to send a scan or any type of image file of the artwork you would like cut or engraved, and we will work with you to realize your project goals.